Our Services

HOUSE WASHING
Is the exterior of your home looking a little old and tired?  Let Shine-O  external house cleaning revitalise your external house surfaces and paintwork!  We provide a specialist soft-wash service to gently clean and give you a long-lasting cleaning result.  We use only high-quality biodegradable detergents and extremely low pressure to gently bring your home back to looking it's best.  We remove:
Mould and Mildew

Dirt, Grime and Pollution

Spider and insect mess

Bat and Possum deposits
The results are amazing – a sparkling clean 'new' home
How Often is House Washing Recommended?

Obviously this depends on varying factors.  Being in SE Queensland, we have a sub-tropical climate, so regular mould removal is a major consideration.  Plus, the location of your home is important – for instance, if you live near a new housing estate, new building area, industrial estate or near a main road system with dust and pollution an issue, you may need to have a more regular house washing service.  Usually, it is recommended that it be cleaned every 12 to 24 months.

Why Is It So Important?
It's just not how good your home is going to look – although that is important, too.  There are serious reasons to consider having external house cleaning done regularly.

• The Effects of Bat and Possum droppings:
Don't we know what a nuisance these are!  And they stick like super-glue.  It's important to have these removed as soon as possible as the acidity in bat and possum poo will eat into your external paint, cladding or Colourbond surfaces.  Once the acid has done it's damage, it's irreversible, and no amount of cleaning will fix the damaged surface.  All the more reason to have a regular house washing service!  If you have droppings in-between external house cleaning, for best results clean them off as soon as possible.  Use a bucket of warm soapy water and a good brush to wetten and soften it.  After that, leave it for a few minutes, then get into it with some good elbow grease!  Hose away any left-over debris that may drop onto other surfaces during cleaning so it doesn't harden again in another spot.
• The 'Care' Factor!
Of course, if you are looking to place your home on the market, first impressions are hugely important.  Not only will a sparkling clean home look impressive from the very first look, but it may even increase the value of your property!  It shows prospective buyers you have the 'care' factor – if you've cared for the outside of your home, it follows that you've cared for all of it!
It also makes us feel good to have a nice clean home – we feel good – even if we're not putting our home on the market we can be impressed with our very own 'castle'.

• The Effects of Mould:
In Queensland, as we know only too well, we have seriously high humidity accompanied by high temperatures for much of the year.  This breeds mould faster than rabbits multiply!  We are well informed of the dangers of mould to at-risk folk such as asthmatics and those with serious allergies.  In fact, it is no good for anybody to be exposed to mould spores for an extended period, and can cause serious damage to our health.  Another very good motivation to have that mould removed it that it eats away at the surfaces that it lives on.  For example, mould is excellent at breaking down and reducing dropped leaves and vegetation back to a basic organic state to it can be recycled by nature.  But that same mould can also eat away at your precious paintwork, causing irreparable damage to your precious and costly investment – your home.
Our Method to Remove Mould
Our detergents kill mould and fungus but will not harm vegetation – and most importantly they will not harm people or pets. Our cleaning solution sanitises all surfaces and kills microscopic mould spores, which is essential for hygiene and beneficial to asthmatics and those with allergies.
What Shine-O House Washing Services will do for you
The house washing itself is down to good old-fashioned hard work using good-quality cleaning solutions, a low-pressure washer, necessary to reach high parts of your home, and a soft broom to deliver a thorough but gentle clean to the external surfaces of your home. Our cleaning products or method of cleaning will not damage you, your paintwork, external surfaces or your plants or pets. What it will do if effectively remove all the unwanted mould and grime residues that build up over time. You will be amazed at how fresh your home will look!
WINDOW WASHING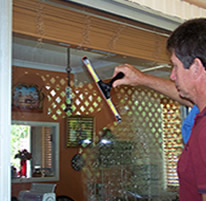 Why get your windows cleaned?
Most people don't realise how dirty their windows are until after they are cleaned, and then they see an amazing difference! Windows are one of the few aspects of a residence that with a professional window cleaning can add elegance and beauty whether you're inside or out. You may even find you have more natural light inside after having your window cleaning done.
Looking to sell?
Your windows are one of the first things that anyone notices when entering your home or business. Show the pride that you have in your property with a professional window clean from Shine-O Cleaning.
Naturally, if you are looking to sell, this is a 'must do' item to enhance that vital first impression. Our Method of Window Cleaning There are a variety of ways we clean windows depending on the premises. We use a microfiber mop and a squeegee. We simply apply a mild detergent mix to the glass with the microfiber mop and then remove the water with a squeegee. With our professional and experienced techniques, there are no streaks, no drips or marks, and most of all – no dirt! We also use poles and ladders to reach those hard to get to windows, too. Plus, if you have screens, they will be cleaned by us as well. There's no point in having clean windows if you have to look through dirty screens!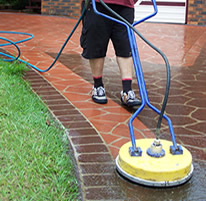 PRESSURE CLEANING
Our concrete and hard surface cleaning are invaluable to clients aiming to maximise the value of their property or simply to rejuvenate your property. The results are outstanding; Shine-O Cleaning Services can give your external surfaces a near brand-new look! Our commercial-grade equipment allows us to quickly and professionally clean all surfaces including: • Concrete surfaces • Driveways, including stencilled • Pathways and Walkways • Bricks and Pavers • Retaining Walls, including brick, stone and block walls • Fences • Courtyards • Pool surrounds What Shine-O House Pressure Cleaning Services will do for you Combining bio-degradable cleaning agents with commercial pressure cleaning equipment, we blast away ground-in dirt and grime, tree and plant stains, mould, mildew and even fungi growing in damp concrete areas. Our multi-purpose high pressure cleaning equipment will effectively clean almost all hard surfaces. We also use a rotary high pressure cleaner that cleans faster and with a far better finish than with a conventional high pressure wand. Why Is It So Important? SAFETY around the home is so very important. By removing mould, greasy stains, tree/plant sap, etc, from hard walking surfaces, the risk of slipping and falling, especially in wet weather, is greatly reduced. Plus, it makes you feel good! When you return home, it's great to be returning to a welcoming, clean and cared-for home. And it impresses the neighbours! Most likely, your first point of approach will be your driveway. As you're aware, your driveway works hard! Regular pressure cleaning of your driveway will remove the build-up of dirt, grime, plant and tree stains, grease and, of course, mould. A clean driveway will not only look great but it will add to the overall appearance and value of your home. It's nearly impossible to hide a driveway – for better or for worse. We can make it so much better – the results of Shine-O driveway cleaning can transform a driveway from grimy and weathered to bright and looking all new! Apart from your driveway, ALL the hard surfaces around your home benefit greatly from our pressure cleaning. In addition to the amazing visual enhancement, the improvement in safety, there's also the benefit of increasing the value of your property. Why put it off? Call Shine-O Cleaning Services today and benefit from our fast, efficient and experienced hard-surface pressure cleaning services. You'll be so glad you did!