House Washing

"Why choose Shine-O house washing service?"  you may ask.  Here are some reasons that may help you decide:  Shine-O external house cleaning service has been in business for over 25 years.  That means we have a great deal of experience and know what we're doing when we work for you!  We specialise in soft-wash house washing, so we never damage any part of your paintwork or house, but always produce impressive results once the mould, dirt and grime, insect/spider debris, etc, have been removed to leave your home just as it should be – sparkling clean.  You will be amazed at our high-quality standards and a keen eye for detail which delivers the best possible results every time.  It will make your home shine and your smile too! 

Pressure Cleaner Services

Window Cleaners

We at Shine-O Cleaning Services have had over 25 years to perfect our window cleaning techniques, and we offer you a reliable and high quality professional window cleaning service.  We leave your windows perfectly squeaky clean – no streaks, drips, marks – and no dirt!  We also clean your screens while we're on the job.  We can do inside and/or outside window cleaning and all or just some of your windows.  It's up to you! If you have better things to do in your valuable spare time than clean windows, why not call Shine-O Cleaning services for crystal-clear results and prompt, professional and friendly service.  That way, your leisure time really is leisure time – not getting hot and sweaty cleaning windows!

.

Pressure Cleaning

Would you like to transform your driveway, footpaths and walkways, bricked areas, fences, retaining walls, pavers, pool areas? Shine-O Cleaning Services can seriously clean just about any hard surface area around your home – whether they be brick, concrete, stencil, rock or blocks. This type of cleaning is where you may see the most dramatic results. Consider this: Most of these surfaces are horizontal, they get driven on, get greasy marks from cars, walked on, get mould, tree and plant sap and debris, bat, possum and bird droppings, plus all the grime that drops from the atmosphere. Basically, these surfaces are in the firing line for everything! Not only do they grubby with inground dirt, they can also be a safety risk. Just add a little wet weather, and that mould growing, or that oily patch, can turn a hard surface into an unwanted slippery slide! Shine-O Cleaning Services commercial standard cleaning equipment, plus the right bio-degradable detergents, plus extensive experience = the most incredibly clean results ever.
Welcome to Shine-o Cleaning Services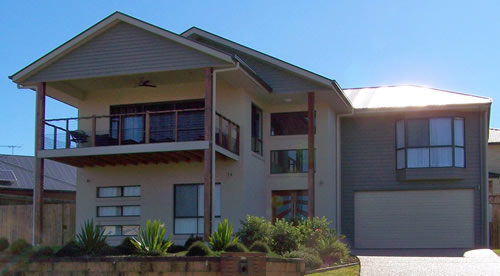 Professional External Home Cleaning Service
Shine-O Cleaning Services has been operating in Brisbane since 1986.  In that time, it has remained a family-owned business with us doing all the work and personally taking responsibility for producing really outstanding results for your property. 
Focussing mainly on the north side of Brisbane, we use our extensive experience to provide the best house washing and window clean services as well as external pressure cleaning.
  We provide an experience and professional external house cleaning service – whatever style of home you have or whether it is older or more modern – as well as your internal and/or external window cleaning needs, plus screens.  We can also produce brilliant results by pressure cleaning areas around your home like paths, driveway, pavers, fences, patios, pergolas and garage, even around your pool area.
Let us customise your cleanest services program to suit your individual needs.
For more information on our services, please request a free quote.  Or contact Kevin on 0411247844.  We will be happy to answer all of your questions.
Full liability insurance
Services

Internal / External Windows
Screens

Paths Driveways PaversFences Patios Pergolas Pool Areas And Garage

Mould and Mildew Dirt
Grime and Pollution Spider and insect mess Bat and Possum deposits